Zachary Richard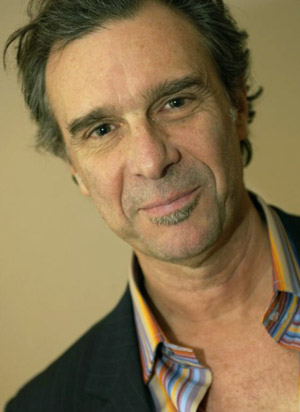 American singer Zachary Richard is, perhaps, the most famous singer of French-speaking Louisiana, previously owned by France. He was born in 1950. Since childhood he began studying music; learned to play guitar, piano, and later - the accordion. But his first solo albums he recorded in Quebec. Among the most successful is «Le Bayon des mystère Migration», which went gold in Canada in 1978. In 1995 he released the album «Cap eragé», which went platinum. It sold over 300,000 copies and Zachary won Felix in the nomination «The most popular Francophone singer and musician in Quebec». He was also awarded a prize by the Quebec Association for the production of audio CDs, performances and videos «ADISQ». For many years he participated in various Francophone festivals such as the «Petite valley» in France, «Festival du printemps» in Bourges, «Francofolies de lf Rochelle», a summer festival in Quebec. Zachary and Daniel have a very long-standing, creative and friendly relationships, joint participation in concerts and various projects. In summer 2009 Zachary Richard gathered the team of 20 artists (including Daniel) to record a song about the great natural disaster in the Gulf of Mexico, as a result of an accident, spilled a huge amount of oil. As Zachary said himself, he was very upset by this sad event and wanted to draw public attention to the consequences of this catastrophe, that resulted in the severe environmental pollution; many fishermen have lost their jobs.
Daniel: «I`m very angry about this savage capitalism, which creates such irresponsible things, and deals only with monetary gain».
Here is another Zachary`s memory about Daniel: «Once, when I had to come up with a chorus of 400 singers, I was very worried and sought the advice of Daniel, knowing that he had experience of such performances. He replied in a very simple manner: «Just float on the waves ...» I have to admit, that this advice was very helpful».
Zachary Richard, balancing between two worlds, two languages, no doubt enriched the musical culture of both countries.
htmltp://7jours.canoe.ca/musique/nouvelles/2010/08/18/15065876-7j.html
Zachary`s website:
http://www.zacharyrichard.com/francais/home.